Powerbank 1300mAH - Black , Worlds Slimmest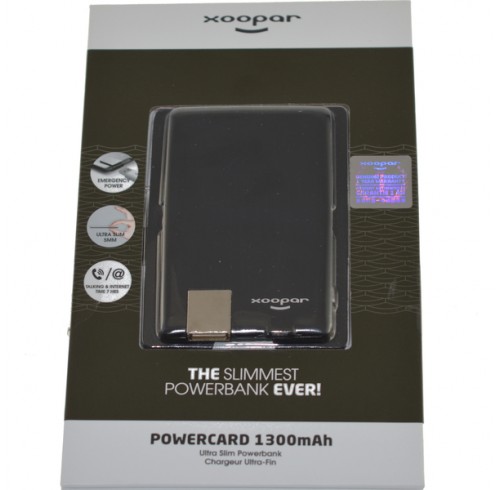 This 1300 mAH powerbank is a patented worlds most portable external battery that will allow you to charge your smartphone or other device. It has a waffer thin design allowing you to carry it anywhere you go.
This powerbank has integrated micro-usb cable making it compatible with many smartphones.
The thinnest on the market, this powerbank can fit inside your wallet's credit card slots!