3M Post-it Initial Here Flags Yellow 2 Pack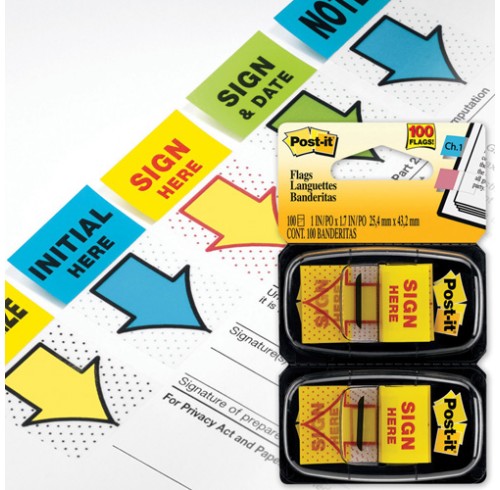 These Post-it Initial Here Flags are ideal for use when bookmarking band tabbing when you don't want to permanently mark the page. The durable adhesive will adhere to most surface types and can be removed or repositioned without leaving any sticky residue behind. They have an arrow and a 'initial here' message pre-printed on them so you can direct attention to a specific place.
Each flag measures 25 x 43 mm.
They have a durable plastic construction to be long lasting.
The adhesive is removable so you can reposition them when necessary.
They are clear, with blue tips and an arrow and 'initial here' message printed on them.
These flags are blue.
There are 2 dispensers in this pack, each with 50 flags.