3M Post-it Super Sticky Notes Prints 5 Pack Assorted Ultra Colours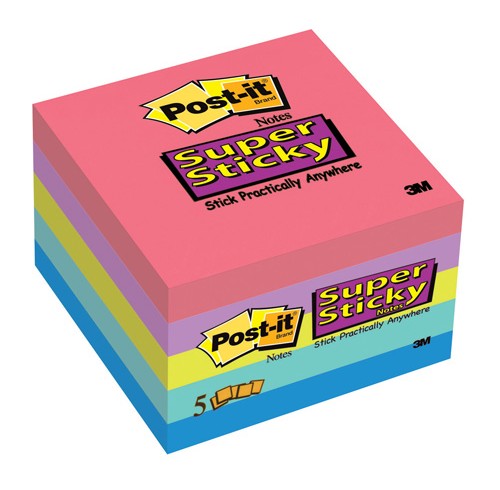 These Post-its Super Sticky Notes will brighten up your home or workspace with the unique printed patterns. These notes are super strong, will adhere to most materials and can be removed leaving no residue.
There are 90 sheets on each pad.
Each sticky note measures 76 x 76 mm so you'll have plenty of space to write.
There are 5 pads in this pack so you can stock up at once.
These Post-its have patterns printed on them making them functional and decorative.