A4 Reflex Copy Paper white ream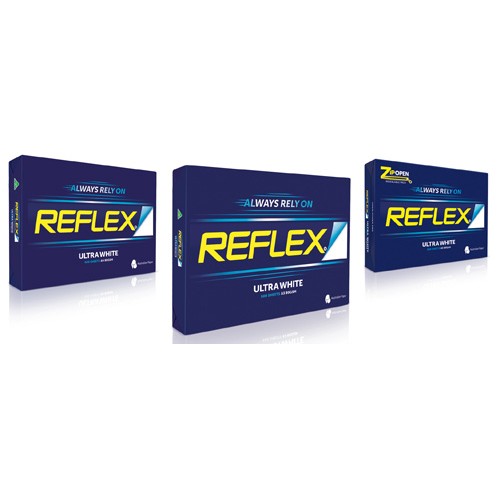 Australia's favourite office paper, Reflex Ultra White, is made in Australia with advanced technology for superior reliability.
Smooth, ultra white Reflex has built-in curl control and works brilliantly through all types of office equipment and supports vivid colours to make your work look even better.
Each batch of Reflex is tested through a wide range of printers and copiers to ensure perfect performance every time. Australian Forestry Standard (AFS) certification confirms that the fibre used in Reflex is sourced only from sustainably managed plantations and forestry operations.
The AFS is the only standard in sustainable forestry management that is recognised by Standards Australia® and is also globally recognised by the PEFC, the world's largest sustainable forest management certification system.