Presentation file A4 Report clear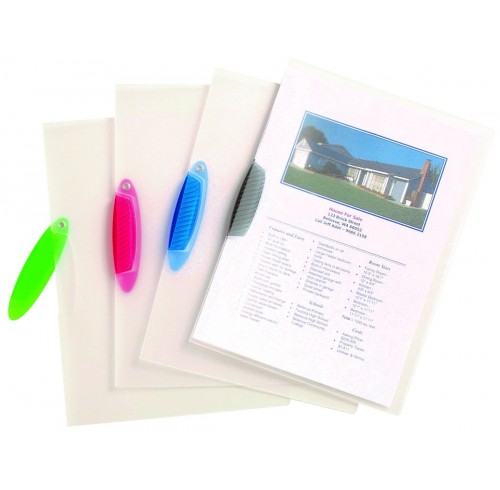 Report File
Ideal for documents and reports.
Easy to use clamp action secures pages. No hole punching required.
Unique design allows your cover page to be viewed clearly.
Holds up to 30 pages securely.
Coloured clips assortment includes:
4 Grey, 3 Blue, 2 Red and 1 Green.
Made from environmentally friendly, durable polypropylene material.