Pencil Mechanical BIC Matic Pencil Fun TUB Of 60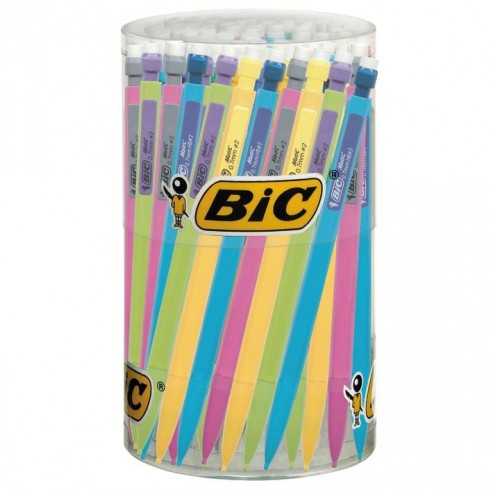 These BIC Matic Mechanical Pencils come in a large 60 pack, ideal for stocking up in the home, workspace, or classroom. Each pencil holds three 9 cm long, 0.7 mm thick HB leads. The pencils themselves are designed for convenience, with a pocket clip and built-in eraser.
The leads are 0.7 mm thick and measure 9 cm long, so you'll get plenty of mileage out of each one.
These pencils are ideal for everyday writing tasks.
The pencils have translucent, brightly coloured barrels so you can see when you're running low on lead.
Each pencil has a built-in eraser.
These pencils come in assorted bright colours, so you can add a bit of personality to your everyday writing set up.
There are 60 mechanical pencils in this pack.