Pop-Up Note Dispenser White Bear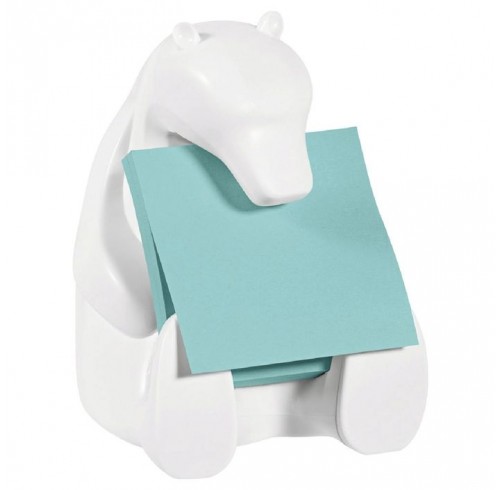 These Post-it Pop-up Notes are designed to be like accordions, raising so that you can take a note from the pad quickly and easily. They are adhesive to stay in place but can be removed cleanly without leaving any residue behind. Plus, they come packaged in a bear shaped dispenser to add some personality to your desk.
They're perfect for writing reminders, memos, lists and more.
There are 50 sheets per pad.
Each note measures 76 x 76 mm.
They have an adhesive backing which makes them easy to apply.
Each note can be removed and repositioned without leaving residue behind.
The sheets are blue and come in a white bear shaped dispenser.
You can refill the dispenser using a pack of Pop-up Notes.