Candle Yankee Candle large Jar -Strawberry Lemon Ice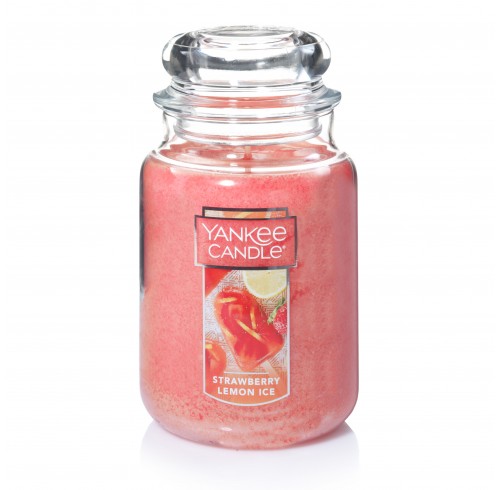 Refresh your home with the cool scent of just-picked strawberries and strips of lemon peel crisped in ice

Fragrance Notes:
· Top: Lemon Juice
· Mid: Ripe Strawberries
· Base: Simple Sugar
Features & Benefits:
Here's the perfect size candle for all your go-to fragrances. You'll get the longest burn out of its 623.7g size—perfect for all those dinner parties, lazy Saturdays and a season's worth of little moments. Details you should know? This candle is made in America with premium-grade paraffin of the finest quality ingredients from around the world. And we select the perfect wick type for each specific fragrance to ensure the very best quality burn.
· Burn Time - 110-150 hours
· Wax - Premium-grade Wax that delivers a clean, consistent burn
· Scent - Premium quality ingredients with natural essential oils create distinctive true-to-life scents
· Wick - Lead-free, 100% natural fibers, and hand straightened to ensure it is centered for the best burn possible
· Glass - Lab-tested to ensure the appropriate strength and consistency. 100% recyclable and accepted by most recycling centers
· Weight - 623.7g
· Non-toxic and safe to use