Casio 12 Digit Desktop Calculator -White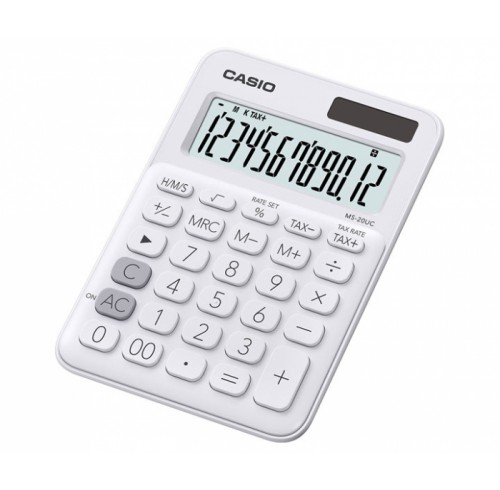 This Casio Desktop Calculator is perfect for keeping handy at home, school or work to complete simple calculations. It has an extra large display which makes it easy to see what you're adding to your equations and buttons dedicated to specific functions.
This calculator is perfect for everyday sums and calculations.
The large display can fit 12 digits at a time.
This calculator is solar powered and also has a backup battery for added convenience.
This compact calculator is perfect for keeping on top of your desk.
It can do tax and time calculations and has dedicated buttons for completing them.
It comes with a 12 month warranty for your peace of mind.
This calculator is white and there are other colours available if you'd like to match it to your other accessories.