Logitech Multimedia Speakers Black Z150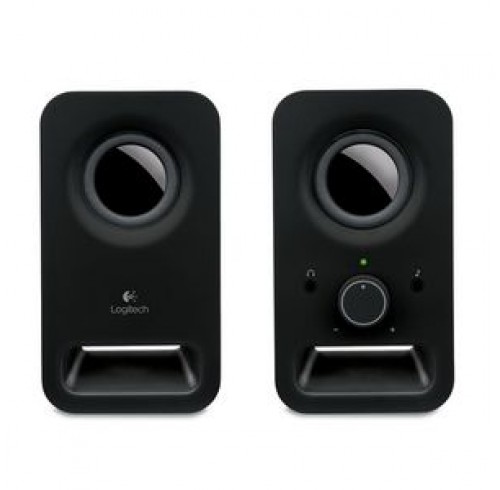 These Logitech Z150 Multimedia Speakers deliver clear stereo sound from their compact design. They're ideal for connecting to your computer, smartphone, tablet or MP3 player to enjoy your favourite music, radio, podcasts and other media.
The speakers connect to your device via a standard 3.5 mm audio output.
They deliver rich, clear stereo sound.
The speakers have an output of 6 W peak power.
There are 2 speakers included.
Controlling your speakers is easy thanks to the inbuilt volume and power dial.
You can plug your headphones into the speakers when you need to listen in private.