Carry file marbig f/c summer cols asst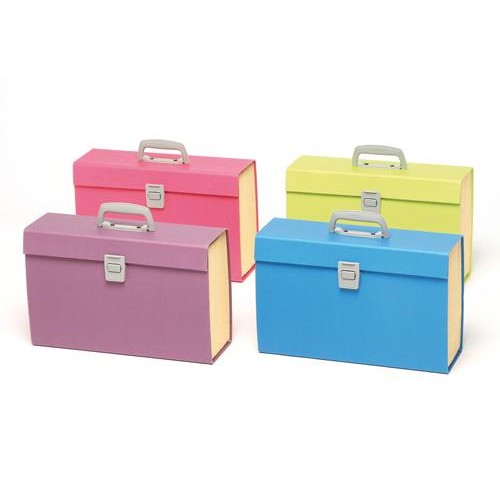 Summer Colours Carry File
Bright and fashionable summer colours with a carry handle and latch.
Easy to use with a range of pre-printed A-Z, Business, School and Home Office subject titles.
390mm (w) x 250 mm (h) x 130mm (l).
Assortment includes, 1 x Grape, 1 x Lime, 2 x Blue and 1 x Fuchsia.