Dry Erase Surface Post-It 1800MM X 1200MM White Super Sticky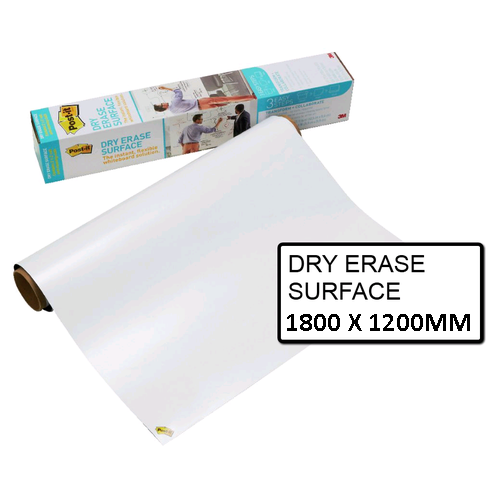 Stain-proof material erases cleanly every time.
Smooth surface is easy to write on.
Resurface old whiteboards or chalkboards to create a new dry erase board.
Cut-to-fit surface allows you to customise your environment.
Create horizontal collaborative spaces on tables and desks.
Think big - cover an entire wall to inspire collaboration.