Notes Pop Up Dispenser Post-It 76X76MM Steel Top Charcoal White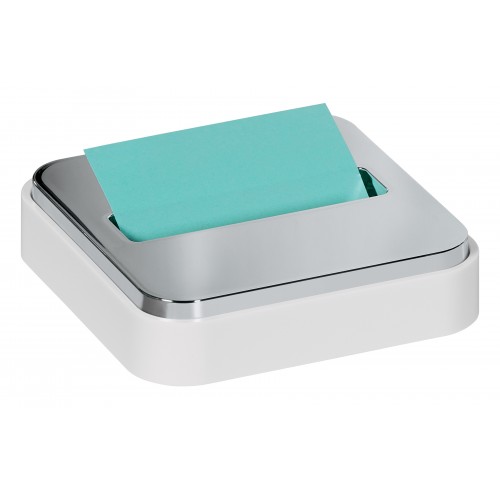 Keep Post-it® Notes within reach with this stylish note holder. Comes with one 3 in x 3 in flat pad of Post-it® Notes (Blue). Bright colors and metallic top helps personalize your desk area. A great way to keep notes at your fingertips!
Metallic top dispenser with black base holds 3 in x 3 in Pop-up Notes
Weighted dispenser for easy, convenient one-handed dispensing
Pop-up notes dispensers make it simple to grab one note at a time
Pack includes dispenser and a 45-sheet pad of pop-up notes
For refills, look for 3 in x 3 in Post-it® Pop-up Notes
Post-it® Super Sticky Notes are recyclable.