X-Stamper # 2025 Icon 'Emailed/Date' -Red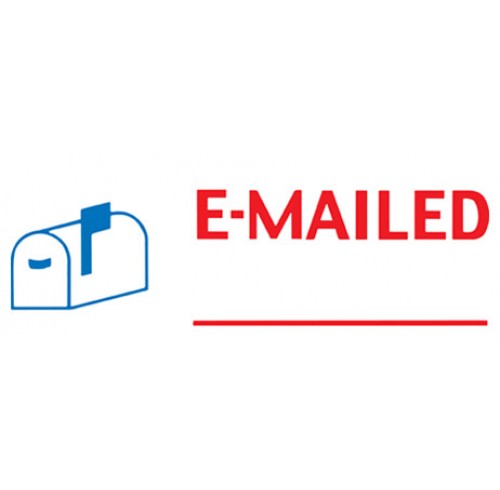 The laser engraved rubber makes this stamp strong for many years of use. Pre-inked and re-inkable, Xstamper Stock title stamps deliver thousands of crisp clear impressions before re-inking is necessary.
Non-slip soft grip for comfort and control
Retractable frame system keeps the stamp surface out of contact with your desk
Clear text window for title messages to be clearly seen and identified easily
Protective impression cover
Pre-inked rubber. No need for messy stamp pads
Built-in reservoir re-inking system

Xstamper (Oil Based) Ink

Over 200 stock titles to choose from
Custom made options available
Re-Inking Instructions: Remove the handle (Top) and place 3 to 4 drops of Xstamper Refill Ink into the opening of the stamp.
Recommendations: Re-ink your stamp overnight to allow the ink to fully absorb into the stamp pad.